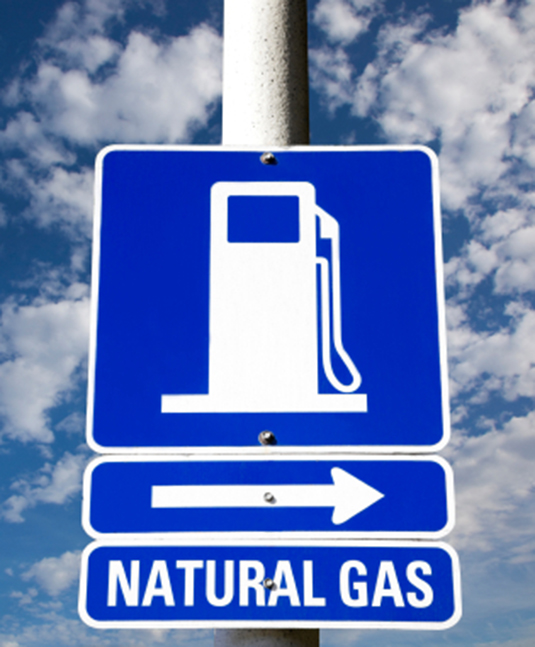 You wouldn't know it, but there are almost 15 million Natural Gas Vehicles (NGVs) vehicles worldwide, a ¼ million just in North America!  These are divided into Compressed Natural Gas (CNG) vehicles meant for short haul, daily drivers and Liquefied Natural Gas (LNG) vehicles designed for long hauling.  Here's why they're becoming more popular and feasible;
Cleaner Emissions – Natural Gas is a low-carbon fuel. When it's burned, it produces much lower levels of hydrocarbon, carbon monoxide, nitrogen oxides and greenhouse gas compared to gasoline or diesel.
Fuel Price – In energy equivalence, CNG is almost 1/3 of the price of gasoline and even lower in some places.
As with any coin, there's always another side;
Infrastructure – With a whopping 80 stations nationwide in only 5 provinces, it can hardly be considered a network. A daily driver CNG car can typically hold enough fuel for a 60 – 70 kilometer trip.
Conversion Cost – There are so few manufacturers that offer CNG vehicles off the lot that it's hardly worth noting. To convert a newer model car to have a high-capacity, high-pressure composite fuel tank, engine upgrades and fuel convertor, you could be looking at anywhere between $6000 – $12,000 plus the cost for the compressor (an additional $3500 minimum).
There's no question that we have a loooooong way to go before we see natural gas fueling stations making conventional fuels obsolete, but the technology has come a long way. As shale gas becomes more accessible and oil peaks, we might just see a vehicle fuel renaissance sooner than you think.