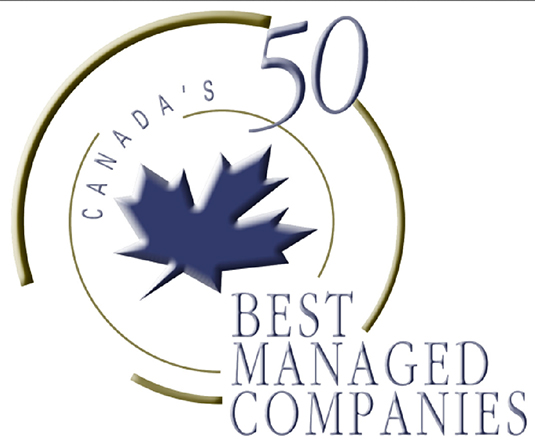 Sealweld Corporation is extremely proud to join the ranks of Canada's most renowned and best managed companies. Our collaborative effort has inspired a culture of empowerment for success and the open recognition of it.  Our colleagues are seen as friends and family, not simply peers.  You know you have something truly special when you wake up in the morning excited to face challenges with a tenacious and dynamic team of industry professionals.  It's hard to describe the gratification of being in such a respected and respectful organization.
This has been a particularly exciting year for us, one that saw the reins handed from a second to a third generation as Andrea Arient accepted the position of President from Dean Chisholm, the man that raised this small manufacturing plant in the late 90's into an internationally recognized authority on valve servicing and safety training today.  We recently opened a new sales office in Abu Dhabi to help better service our colleagues and clientele throughout the Middle East.  We took home the 2013 Alberta Export Award, edging out Datacan Services Corp and Nelson Environmental Remediation, two well-established and revered Canadian companies.  However, our greatest achievement was the launch of our community volunteering initiative – the SealWellDoers – and holding a very successful bagged lunch coat drive, joining the Canadian Blood Services' Partners for Life Program and holding a Typhoon Haiyan Fundraiser at the company Christmas party that generated over one thousand dollars in generous relief from staff and management.
Don't assume that we'll rest on our laurels after receiving this accolade.  Our mission remains steadfast so expect to see Sealweld Corporation on the Gold Standard member list 2 years from now.  In the meantime, we'd like to thank Deloitte Canada for their ongoing support and that of their sponsors; CIBC, National Post, Queen's School of Business and MacKay CEO Forums.  Canada's industries continue to grow and flourish worldwide under the tutelage of these unbelievably amazing companies.  We are humbled by this designation and will uphold its prestige in our future endeavours.
Here's a message from CEO, Dean Chisholm.
I'd just like to say a few words of appreciation, not just to the Management Team, whom we should all be very proud to be associated with, but also to each and every one of you who have helped and made the extra effort to make Sealweld what it is today.
We all like to think we're the best and take great pride in our work but to be recognized by others for our efforts is extra special and something you should be extra proud of being a part of.
It's not easy growing a company and it's frankly unbelievable that such a small organization can have such a global reach. This is because of our excellent reputation – products that work, solutions that work, training that has helped thousands of technicians in every corner of the world.
Perhaps the best example of this was several years ago, we were leaving Muscat, Oman and Radha rushed me to the airport, just in time as he always does, waiting for me at the entrance was a PDO manager who merely wanted to meet me and shake my hand and say thanks for helping him with what could have been a major disaster.
For those of you who don't get to meet our customers, and as many of our field personnel who do, the extra care and attention to quality means the world, literally.
Keep up the great work Team!!!