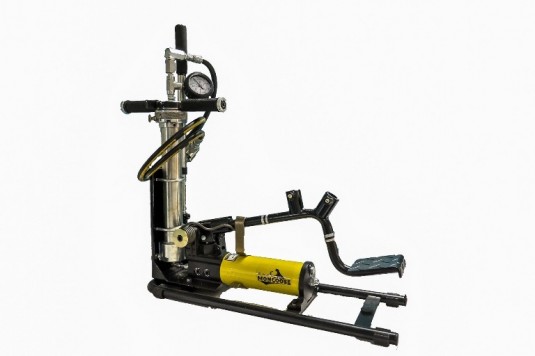 The Sealweld Mongoose Injection Pump was launched at the end of October; since that time, a lot of interest has been generated and we are proud to say that we have sold over 20 units already.  We recently finished the Mongoose promotional video with highlights on all the great features of the pump.  That video is located here: Mongoose Video.  We could go on about the many features that make this an incredible injection pump, but we won't.  Instead, we will focus on the one that we consider to be one of the most important features of the pump; the 1/8-turn quick release Breech Lock Cap.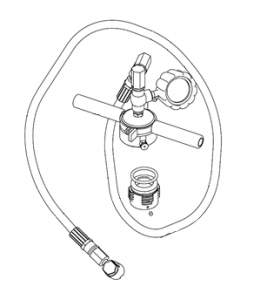 For many Valve Technicians, time is one of the most important aspects of the job.  Time can be impacted by many factors; weather conditions, limited access and sometimes the tools you choose to use.  In consulting with our own Valve Technicians, we came to understand that our hand-held sealant injection pumps could be improved upon.  Couple that along with the development of a foot operated pump, Sealweld's Engineered Solutions department, developed and tested many prototypes to finally come up with the design currently used on the Mongoose Injection Pump.
So how does this impact the amount of time a Valve Technician spends in the field?  Reflect on the amount of time you take to unscrew and screw back on, the cap of the hand-held pump you are using when refilling the barrel.  In some cases, how hard and awkward it is to hold and unscrew if it has been over-tightened or if the product inside is viscous.  These are all time wasters and situations we hope to help eliminate with the Mongoose's 1/8-turn quick release Breech Lock Cap.  Now add in the reduced amount of pumps needed to move an ounce of product; we believe that the Sealweld Mongoose Injection pump will become a Valve Technicians choice in the field.
So if you are interested in eliminating wasted time, check out the Sealweld Mongoose Video and visit www.sealweld.com for more details.